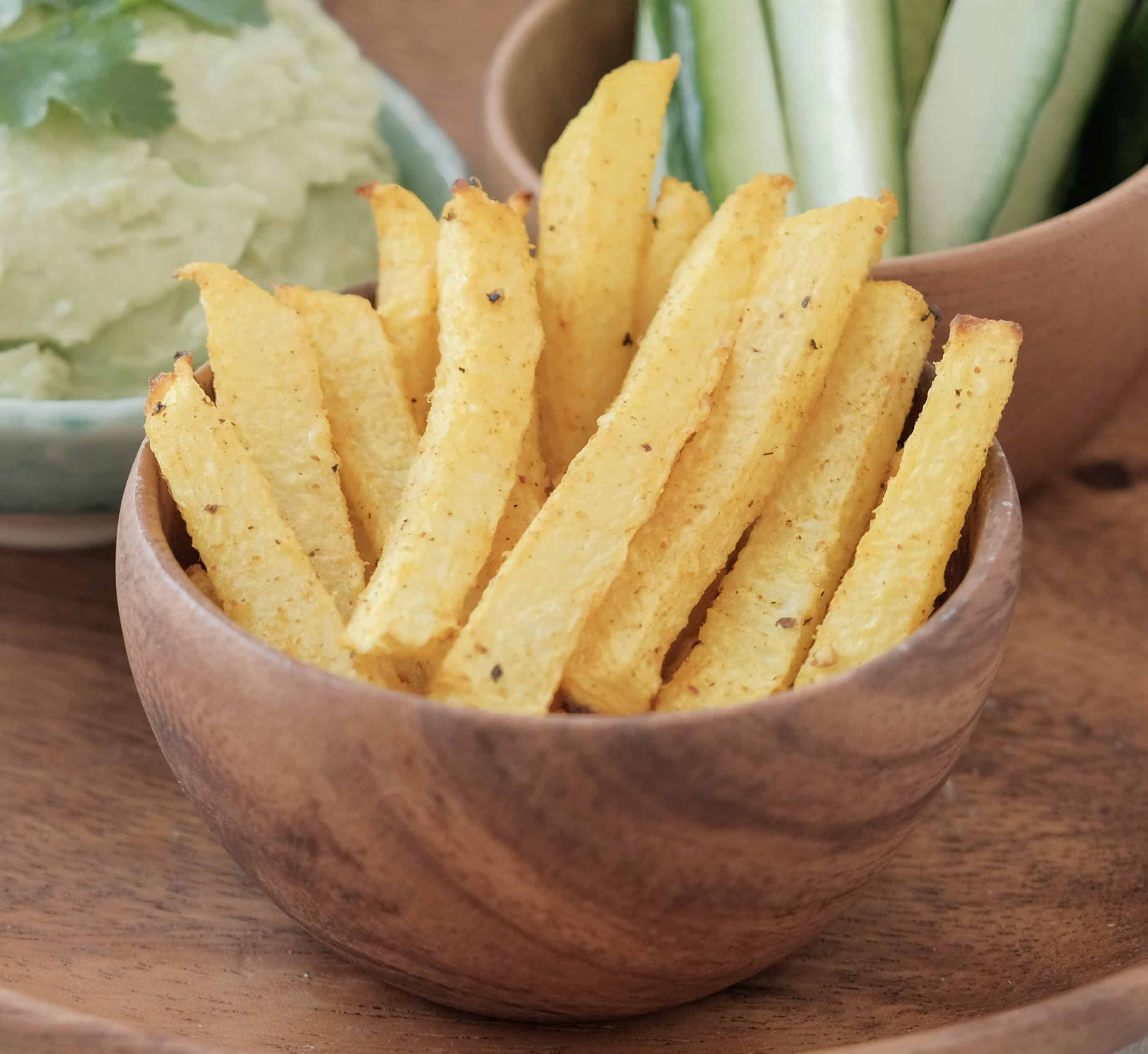 INGREDIENTS:
•
1
Jicama, medium-size, peeled
•
1 Tbsp.
Extra Virgin Olive Oil or Avocado Oil
•
To season
Sea salt
Garlic powder
INSTRUCTIONS:
Preheat ovet to 400 F.
Cut Jicama to resemble french fries.
Place the Jicama fries on a baking sheet making sure they are spread apart.
Bake for 30 minutes until they are getting brown. Check at 15 minutest to make sure they are not burning.
When they look brown, take them out of the oven and flip them so they get brown on the other side. Bake for another 15-20 minutes. Check them at times to make sure they are not burning.
Eat them as healthy snack or use them to dip in the guacamole or any hummus or dip.
Or you can get the recipes collection from the book by CLICKING HERE to get 46 delicious and nutritious Mexican Food Recipes to enjoy with the whole family, before, during and after any detox or weight loss programs. (Only in digital format / PDF).