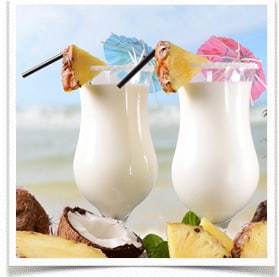 INSTRUCTIONS:
Add all ingredients in the Nutribullet or blender and blend at high speed. You can also add ice cubes and blend again.
If you find that the shake is too thick, you can add more almond milk.
Serve the shake with some coconut flakes for added flavor and more healthy fats.
Or you can get a taste of my book by CLICKING HERE to get my FREE book with some of the delicious and nutritious Mexican Food Recipes from the bestselling book. Find the free book here: http://mexicanfoodweightloss.com It is available in English or Spanish.